Blog Feed Comments Feed More RSS Feeds
Renaming the Navy
May 4, 2010 - by Donny Shaw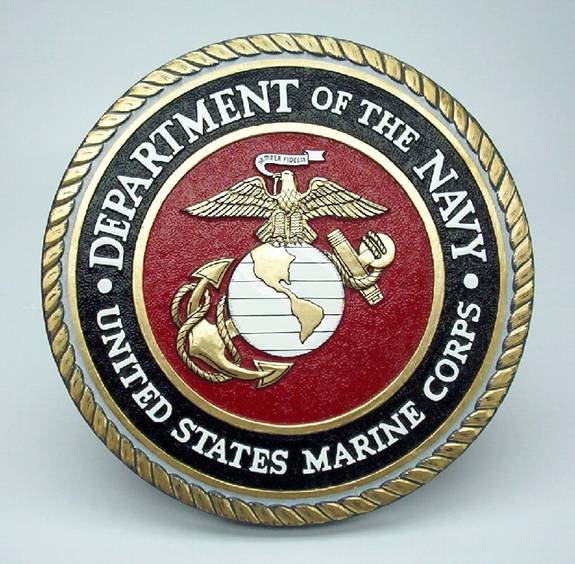 A bill that will be voted on today in the House has more co-sponsors than any bill in Congress since 1973, which is as far back as electronic data on bill sponsorship is available. The bill is H.R. 24, and it would rename the Navy as the "Department as the Navy and the Marine Corps" because, according to the bill's chief sponsor, Rep. Walter Jones [R, NC-3], most people don't know that the Marine Corp is under the umbrella of the Navy Department, including members of Congress.
The bill has a whopping 415 co-sponsors. That's all but 20 members of the House. It is expected to be approved easily under suspension of the rule today, but it might not make it through the Senate. Senators John McCain [R, AZ] and Jim Webb [D, VA], both former navy men, are opposing the bill and would likely object to passing the bill quickly on voice vote and require a full debate and a series of timely procedural votes. And with the Senate backlogged with financial reform, energy and immigration legislation, they probably won't find time to have a debate on adding three words to the name of the Navy.
The Hill reports on why they oppose it:
McCain, the ranking Republican on the Armed Services Committee who served as a Navy captain, disagrees. Asked if he backs the Jones measure, McCain, a graduate of the U.S. Naval Academy, responded, "No. I don't. That's the Department of the Navy."
Sen. Jim Webb (D-Va.), an Armed Services Committee member, said, "Personally, if it ain't broke, don't fix it. I was very proud to have served in the Marine Corps and very proud to have been secretary of the Navy … I did not have any problem being a Marine serving in the Department of the Navy."
A version of the bill has been introduced in the Senate (S.504) by Sen. Pat Roberts [R, KS], but it only has 4 co-sponsors.