Blog Feed Comments Feed More RSS Feeds
Credit Card Holders' Rights
May 1, 2008 - by Donny Shaw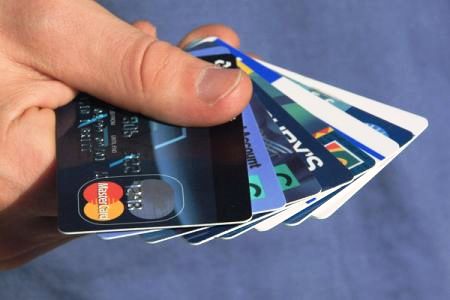 Looking back at the causes of the current mortgage crisis, many in Congress wish that they had done more. There were early warning signs that abusive and predatory behavior was getting out of hand, but it was largely ignored. Not surprisingly, senators and representatives are looking around at what's happening now in the financial markets to see if there is any place they should be jumping in to address regulatory problems before they get out of hand. They seem to have fixed their sights on the credit card companies.
It make sense. Since the residual effects of the mortgage crisis are now hitting average consumers, leaving them cash-strapped, lawmakers want to make sure that an increase turn to credit card use doesn't make matters worse.
>Subprime loans were packaged into complex securities and traded on Wall Street, without appropriate accounting for risk factors. When the loans went bad, the entire financial system felt the effects.
>
>While the banks will certainly sustain losses from credit card defaults, fewer expect the effects to reverberate as severely on Wall Street.
>
>In part, that's because credit card securities avoided some of the exotic packaging used to bundle the risky home loans. Plus, in some ways, a bad economy is good for card issuers. The worse the economy gets, the more money cards pull in through fees and late payments from delinquent consumers.
>
>Consumers, however, will almost certainly get slammed as they turn to cards to pay for higher costs of food, gasoline, mortgages and other items.
>
>Already, an increased number of cardholders are paying their credit card bills late, subjecting them to additional fees.
>
>Credit and debit card delinquencies rose to 4.38 percent in March, according to an ABA survey — the highest level in the past 18 years.
>
>And with less credit available, desperate consumers inevitably turn to more expensive ways of getting money, such as payday loans.
At least four comprehensive bills aimed at outlawing abusive credit card practices have been introduced in Congress this session. They're all a little different, but there are some provisions that are common among all of them. Here's a list of some of the common features; the credit card bill essentials that will probably remain in tact once the bills go through amending by the House, the Senate and the conference committee:
Require that card issuers must offer consumers the option of operating under a fixed credit limit that cannot be exceeded.
Prohibit interest charges on any portion of a credit card debt which the card holder paid on time during a grace period (double-cycle billing ban).
Prohibit the charging of interest on credit card transaction fees, such as late fees and overlimit fee.
Require card companies to mail billing statements 25 calendar days before the due date (14 days is the current minimum).
Requires card companies give cardholders 45 days notice of any interest rate increases.
Requires payments to be applied first to the credit card balance with the highest rate of interest.
Improve existing data collection on industry profits, as well as card fees and rates; requires this information to be presented to Congress every year.
Require increased interest rates to apply only to future credit card debt, and not to debt incurred prior to the increase.
prohibit late fees on payments that have been postmarked by a designated date.



And here are some of the juicier parts of the individual bills; any of these can be added to the bill that gets taken up through the amendment process:
Carolyn Maloney's (D-NY) Credit Cardholders' Bill of Rights (H.R. 5244):
Gives cardholders the right to cancel their card and pay off their existing balance at the existing interest rate and
repayment schedule if they get hit with an interest rate hike; gives cardholders 3 billing cycles after the rate
increase to say no to these new terms.
Requires that all fees for subprime cards, whose total fixed fees over a year exceed 25 percent of the credit limit,
be paid up front before the card is issued. These cards are generally targeted to vulnerable consumers.



Carl Levin's (D-MI) Stop Unfair Practices in Credit Cards Act (S.1395):
Prohibit interest rate hikes on a credit card account unless the card holder agrees to them at the time, and, in any event, limit penalty interest rate hikes to no more than a 7% increase.
Prohibit the charging of repeated over-limit fees for a single instance of exceeding a credit card limit, and allow such fees to be charged only when a card holder's action, rather than a penalty, causes the limit to be exceeded.



Robert Menendez's (D-NJ) Credit Card Reform Act (S.2753):
Consumers under the age of 21 would be allowed to choose whether to receive credit card solicitations. Card issuers could only solicit young consumers if they receive affirmative consent in advance.
Credit card issuers could not alter credit card agreements while they are in force without specific written consent from the cardholder. This will stop issuers from giving themselves the right in cardholder agreements to increase interest rates and fees "at any time, for any reason."
Credit card issuers could not increase a cardholder's interest rate based on adverse information relating to other creditors they find on the consumer's credit report.
The bill prevents issuers from offering credit or raising credit limits to consumers unless they determine that the consumer will actually be able to make the scheduled payments based on their current income, obligations, and employment status.



Chris Dodd's (D-CT) Credit Card Accountability, Responsibility and Disclosure Act (will update when available on OpenCongress -for now, go here):
Prohibits issuers from charging a fee to allow a credit card holder to pay a credit card debt, whether payment is by mail, telephone, electronic transfer, or otherwise.
Requires issuers to provide individual consumer account information and to disclose the period of time and total interest it will take to pay off the card balance if only minimum monthly payments are made.
Requires issuers to lower penalty rates that have been imposed on a cardholder after 6 months if the cardholder commits no further violations.
Requires issuers soliciting to persons under the age of 21 to obtain an application that contains: the signature of a parent, guardian, or other individual who will take responsibility for the debt; proof that the applicant has an independent means of repaying any credit extended; or proof that the applicant has completed a certified financial literacy course.