close
114th Congress: We're updating with new data as it becomes available.
Blog Feed Comments Feed More RSS Feeds
House Takes Up Cybersecurity
February 3, 2010 - by Donny Shaw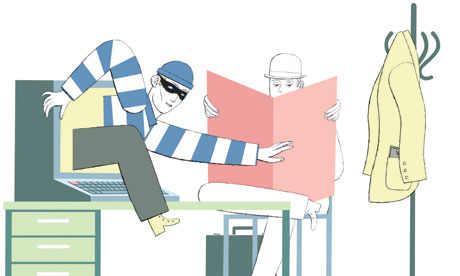 Since last spring, Congress has been trying to do something to improve U.S. cybersecurity. Sen. Jay Rockefeller [D, WV] and Sen. Olympia Snowe [R, ME] took the first step by introducing a broad, comprehensive bill that went as far as to give the President unilateral authority to basically shut down the internet if he decides there is a "cybersecurity emergency." Needless to say, that proposal didn't go anywhere.
Today the full House began debating cybersecurity and they're on track to pass a pared-down bill to address the issue tomorrow. The bill they're working on, the Cybersecurity Enhancement Act of 2009, was introduced in November by Rep. Daniel Lipinski [D, IL-3] and Rep. Michael McCaul [R, TX-10]. It is primarily on encouraging private sector research and development, coordinating existing government cybersecurity efforts and enhancing public education about cybersecurity threats. Unlike its predecessors, so far, this bill hasn't raised any red flags on the civil liberties front.
The Office of the House Majority Whip provides these details on the bill:
On May 29, 2009, the Obama Administration released the Cyberspace Policy Review, a 60-day review of cyberspace policies across the Federal government.  H.R. 4061 is a bipartisan bill that addresses the recommendations of the review and will improve cybersecurity in the Federal, private, and public sectors by:



Developing a skilled cybersecurity workforce.
Coordinating and prioritizing the Federal R&D portfolio.
Improving the transfer of cybersecurity technologies to the marketplace.
Promoting cybersecurity education and awareness for the general public.
Coordinating U.S. representation in the development of international cybersecurity technical standards.

Specifically, H.R. 4061:

Requires Federal agencies participating in the

NITRD

program to develop, update, and implement a strategic plan guiding the overall direction of Federal cybersecurity and information assurance R&D.
Requires the President to conduct an assessment of cybersecurity workforce needs across the Federal government and formally authorizes the Scholarship for Service program.
Reauthorizes cybersecurity research and cybersecurity workforce and traineeship programs at

NSF

.
Requires the Director of the Office of Science and Technology Policy to convene a university-industry task force to explore mechanisms for carrying out collaborative R&D.
Requires

NIST

to develop and implement a plan to coordinate U.S. representation in the development of international cybersecurity technical standards.
Requires

NIST

to develop and implement a cybersecurity awareness and education program for the dissemination of user-friendly cybersecurity best practices and technical standards.
You can read the full text of the bill for yourself here.