close
OpenCongress will be shutting down on March 1st. But don't worry: We're doing so for
a number of good reasons
. From then on, we'll be redirecting users to the excellent
GovTrack
, where you can continue to monitor Congress.
Blog Feed Comments Feed More RSS Feeds
The DISCLOSE Act and Blogs
May 19, 2010 - by Donny Shaw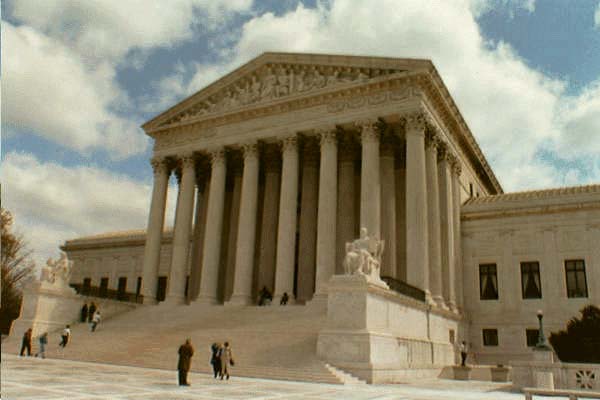 In the wake of the Citizens United Supreme Court decision allowing corporations to spend directly on political ads and in unlimited amounts, Democrats in Congress have proposed a legislative solution — make the corporations paying for ads disclose their identities. It's call the DISCLOSE Act, or the "Democracy Is Strengthened by Casting Light On Spending in Elections Act," and it's been getting hearings in House and Senate committees in preparation for action on the floor.
An interesting issue was raised at one of the hearings recently by Attorney William McGinley. The bill, he warned, could lead to Federal Election Committee gaining new power to regulate political blogs.
Under the bill, the F.E.C. would have the authority to require disclosures regarding the funding of "coordinated communications," defined in the bill as "a publicly distributed or disseminated communication that refers to a clearly identified candidate for Federal office" and is publicly distributed or disseminated within four months prior to an election. In other words, political ads. And this bill would specifically target those paid for by someone or some entity other than the candidates.
The bill specifically exempts certain forms of media from being considered "coordinated communications" and regulated by it, but blogs aren't specifically listed. Here' the bill text of that section:
'(4) EXCEPTION- The term 'covered communication' does not include—

'(A) a communication appearing in a news story, commentary, or editorial distributed through the facilities of any broadcasting station, newspaper, magazine, or other periodical publication, unless such facilities are owned or controlled by any political party, political committee, or candidate;
Ed Morrissey at Hot Air says "the purposeful lack of exemption for bloggers looks ominous," and he is calling the bill "an attempt by Congress to step around the First Amendment and regulate political speech that threatens incumbents.
Craig Holman at Public Citizen, on the other hand, says the bill "leaves in place the carefully worked out provisions of FEC regulations that exclude blogging and similar internet activity from the definitions of 'expenditure' and 'public communication' under campaign finance laws. The additional reporting requirements of the DISCLOSE Act do not change the existing exemptions for Internet communications and blogging under federal campaign finance law at all."
I wonder if blogs don't qualify for the exemption under "other periodical publication." Either way, if Congress wants to avoid allegations of attempting to regulate political blogging, they can simply amend the text of the bill and add "blogs" to the list of exempted media.