close
114th Congress: We're updating with new data as it becomes available.
Blog Feed Comments Feed More RSS Feeds
Help OpenCongress - With Just One Click
June 29, 2012 - by David Moore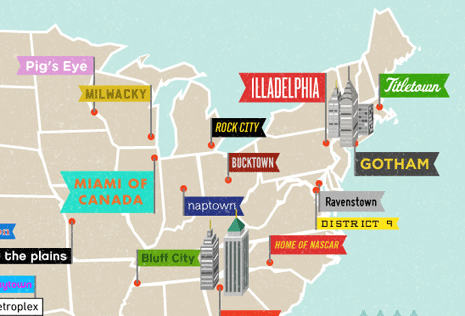 The team behind OpenCongress – an open-source, not-for-profit project – has submitted a proposal to the Knight NewsChallenge.
Help us out – click on the heart on this page to vote for our project ::
What Matters Here – surfacing political issues from Twitter conversations in your city
… you'll need to login or create a free Tumblr account, but it seriously only takes a minute, and helps us significantly. Thank you.
Hey, the LATDataDesk (ed. – corrected) folks put together this cool list of most-popular NewsChallenge proposals — and as of this writing, we stand at fourth (!!) of approx. 881 projects, only six votes behind first place. At any given moment, over 125 visitors are on OpenCongress, and in any given day we have tens of thousands of pageviews. With your help, we can earn the coveted title for "most-likes".
Please help support our public-benefit work by voting for & commenting on our proposal. People love using our mass-market tools; we just need your support in order to be able to build them. Tweet about it using hashtag #whatmattershere, obvs. (If you use that particular commercial soc. media service, that is. Open standards rule too – our data is open as can be.)
We run OpenCongress as a free public resource because we care about making our representative democracy more participatory and accountable to the public … "with teeth". Our budget is tiny – just two full-time equivalents – maintaining a massive open database of government information & social wisdom, and this sprawling web app with free engagement tools for tracking & sharing Congress. Systemic corruption in Congress is reaching new peaks and public trust in the institution is at historic lows. Comprehensive reforms are needed for a functioning representative democracy in the 21st century, and our non-profit organization PPF is on the leading edge of user-friendly Web tools for civic engagement. Give us a heart so "What Matters Here" can vault into first place. Thanks again.
Important to stress as well, What Matters Here will be a pretty nifty little app, n'est-ce pas? Making micro-actions count, connecting individual (isolated) Twitter users to legislative issues and community priorities, harvesting political meaning from the huge data deluge of micropublishing on social media. Let us know what you think of it – david at ppolitics.org – we have dozens of other ideas for similar apps to build in open-source code for the public benefit, but our limiting factor is a lack of non-profit funding support. Read more about where we're headed: help PPF grow.
More early first-blush analysis the awesome & truly-agile NewsChallenge entrants by John Bracken of the Knight Foundation. Lots of great projects in the mix, plenty of #opengov allies, will highlight some simpatico efforts next week.
(Image, above, linked from Planetizen, which in turn got it from UpRoxx & others.)