close
114th Congress: We're updating with new data as it becomes available.
Blog Feed Comments Feed More RSS Feeds
PPF at SxSW Interactive - come say hi
March 8, 2013 - by David Moore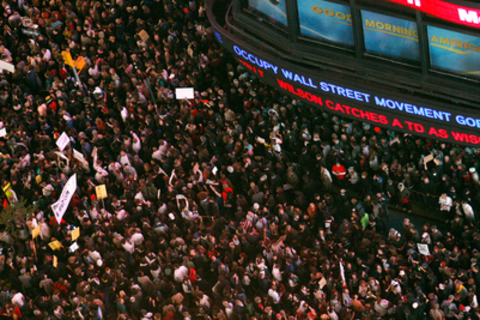 Two of the PPF team will be at SxSW Interactive this week.
I'll be there to sneak-preview the recently re-designed OpenGovernment.org, for engagement with state & city government. I'm attending with James McKinney, the E.D. of the Canadian non-profit Open North, who is working as OpenGovernment's technical lead. Here's my draft pubilc schedule, feel free to suggest events. Ping me anytime to meet up to see the new OG user interface & give your feedback, we're easy to reach & happy to chat. AIM / Skype: davidmooreppf, #opengovernment in Freenode on IRC, david at ppolitics.org over email.
Andy Ross, OpenCongress' lead programmer since 2006, will be down in Austin to discuss building online movements on Tuesday March 12th at 3:30 pm CT – along with Eli from MoveOn & Upworthy, DJ Spooky, and others. Don't miss his thoughts on the state of the art in online organizing & crowdsourced campaigns. I'll be there, wouldn't miss it. It's going to be fire.
… last, good friend-of-PPF Chris Hayes is doing a book signing for his important work Twilight of the Elites on Tuesday morning at 11am – can't say enough about how crucial his analysis is towards achieving stability in our financial markets, comprehensive electoral reforms, reality-based public policy discourse, and accountable political media. Not to mention health care, education, and mitigating income inequality for greater national happiness. Swing through if you're in AUS.
OpenCongress is a tiny non-profit project (the equivalent of just one full-time employee!) – we urgently seek additional charitable funding support of our public-benefit mission to make government more transparent & accountable. Please read & circulate our funding prospectus to see what we could build, in free & open-source code, towards meaningful engagement with the systemically-corrupt, widely-despised, historically-gridlocked U.S. Congress. One example could be more stop-SOPA style activism in the networked public sphere, through MyOC Whip Counts of Congress. And that's just the start – we have lots of ideas for innovative features, but our limiting factor is funding for open-source, open-data development time. Email me, david at ppolitics.org, and ping me : davidmooreppf on Skype. Thanks for using OC.
(Image, right: Occupy Wall St. linked from SxSWi site on Andy's panel re: movement-building.)