close
114th Congress: We're updating with new data as it becomes available.
Blog Feed Comments Feed More RSS Feeds
September 9, 2009 - by Conor Kenny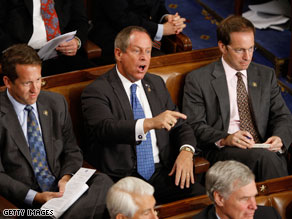 Rep. Joe Wilson (R-S.C.) angrily shouted "you lie!" in response to President Obama's statement during his Wednesday address to Congress that claims of illegal immigrants being covered by the proposed health care reforms were "false."
Read Full Article